High Volume Orders
When you have a big job that requires thousands of fittings, our shop is ready to deliver! This can include everything from pre-stocked inventory to custom fittings and other products.


Small Orders
Do you just need a handful of NPT plugs, flanges, welded fittings, bar plugs, half couplings, or other types of fittings? We are always glad to have your business, whether you need 10 fittings or 10,000!


Stock Orders
Get replenished efficiently so you have what you need when you need it. We monitor our supplies so they are ready to ship. Keep your inventory on track and full.

Custom Made, Specialized Machine Fittings & Accessories on Demand
Production Manufacturing in Tulsa, OK provides custom CNC and automatic screw machine fittings and accessories to companies nationwide. Get products you need when you need them, such as threaded couplings, Weldolet® branch connections, socket-weld fittings, blind flanges, pipe plugs, header plugs, and lots more. We'll be glad to discuss any options with you and manufacture custom items to suit your needs.
Why Choose Production Manufacturing?
Over 60 years of loyal customer service
Well-stocked inventories available on demand
Custom products & job orders for any use
Emergency order shop for fast service
Handle both low & high levels of production
Products made with a wide variety of tools to handle the most unique jobs
Our Automatic screw machines and CNC machines both deliver precisely
turned components to ensure accuracy and quality. You can rely on us to
deliver exceptional results and dependable products that are built to last.
Our tools of the trade include:
Automatic screw machines
Drills
Lathes
And more
CNC machines
Grinders
Saws
Quality Service is Always #1
Our customer service has carried on for over 60 years, delivering high-quality welded fittings, NPT threaded fittings, orifice flanges, and more for gas, water, heat, air, and other commercial needs.
Get the custom-made, turned products you require for specialty jobs, repairs, new installations, and other customized needs. We'll be glad to serve you
Quality CNC/Automatic Custom Fittings
for over 60 Years
Production Manufacturing in Tulsa, OK has been in business for over 60 years, geared towardspersonalized customer service and dependable CNC, automatic turned products and fittings. Our shop has all the tools and technology to custom manufacture specialty fittings and flanges, as well as other products for gas, water, air,
high-temperature applications, and high-pressure installations.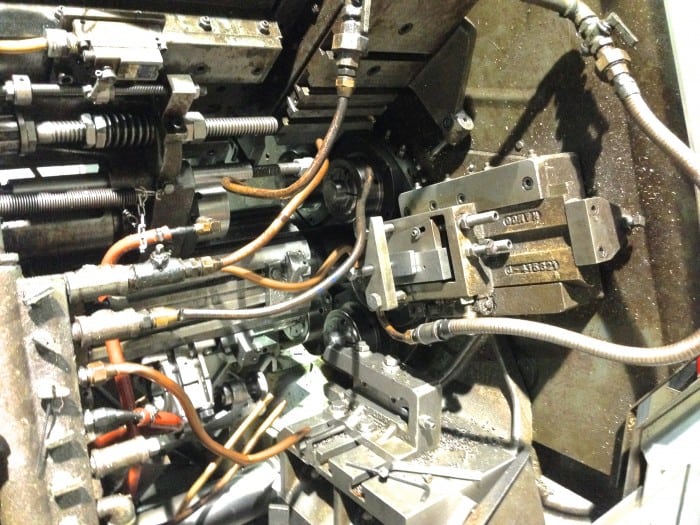 We strive to be your leading
screw machine product manufacturer for
all your fitting needs.
Your source for precision turned products on demand
We are open to serve you!
Emergency Phone Numbers
Eric Keeler 918-520-0031
Blake DePriest 918-906-9410
get in touch
Leave your name and email below along with what you are looking for in the message box. Or
you can call us at (918) 836-3585